Tweleve Bens
The Twelve Bens or Twelve Pins is a mountain range of mostly sharp-peaked quartzite summits and ridges located in the Connemara National Park in County Galway, in the west of Ireland.
Connemara National Park
Connemara National Park is one of six national parks in Ireland that are managed by the National Parks and Wildlife Service of the Department of Culture, Heritage and the Gaeltacht. It is located in the west of Ireland within County Galway. If you like hiking, Diamond Hill is a fabulous option, and normally takes about three hours. Neither too difficult, nor too easy -- and yet you'll feel like you accomplished something. If you'd like, we will happily provide you with walking sticks.
Kylemore Abbey & Victorian Walled Gardens
Kylemore Abbey is a Benedictine monastery founded in 1920 on the grounds of Kylemore Castle, in Connemara, County Galway, Ireland. The abbey was founded for Benedictine Nuns who fled Belgium in World War I. The current Mother Abbess of the Benedictine Community is Marie Hickey. A neo-gothic large country house built in 1868 by Mitchell Henry, for his wife Margaret. Purchased by Benedictine nuns in 1920.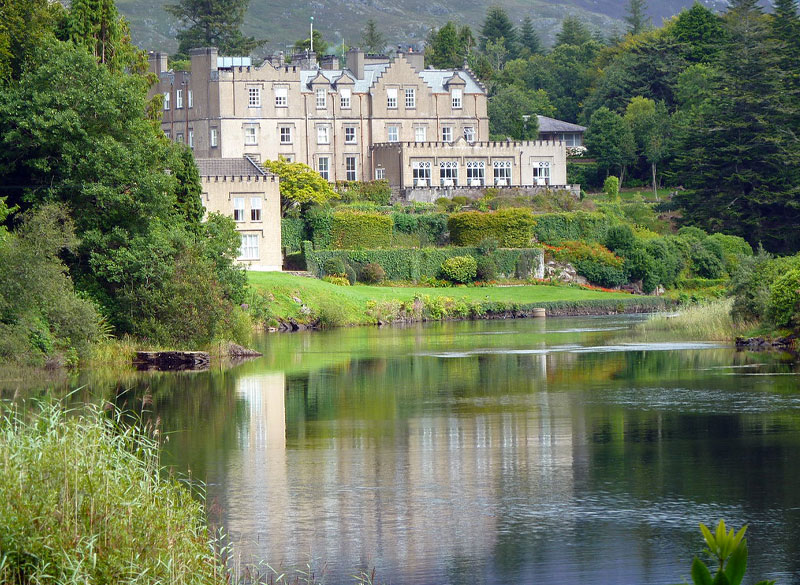 Ballynahinch Castle
Comprising 700 acres of beautiful woodlands, gardens, lakes and rivers, this sporting country estate offers a secluded retreat of peace for any visitor.
Sky Road
An 11-km loop drive along Clifden Bay and Streamstown Bay rising more than 150 m above sea level at Slyne Head, with stunning views of the Atlantic, Ocean, Clifden Castle, coast-guard station, the islands of Inishturk and Turbot and also of Clifden Town. 22. The Sky Road in Clifden is one of the best tourist attractions in the entire Connemara region. The circular route is 11km long and takes you out west from Clifden.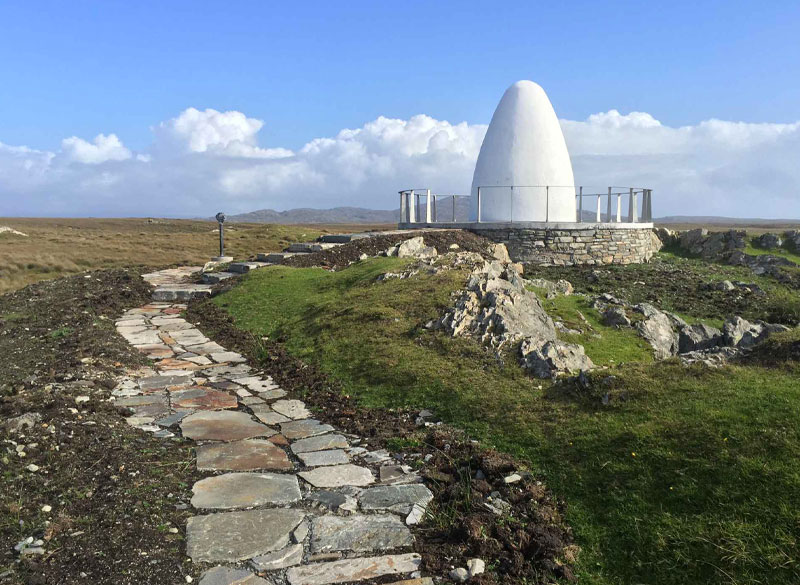 Derrygimlagh Bog
A natural wilderness of blanket bog 6 km south of Clifden and the site of the Alcock and Brown crash-landing and the Marconi transatlantic wireless station.
Inishbofin
Inishbofin is a special area of conservation and a special area of protection. The island is a breeding area for many species of birds. We see it as a wonderful alternative to the Arran Island (hint: rent a bike and see most, if not all of the island)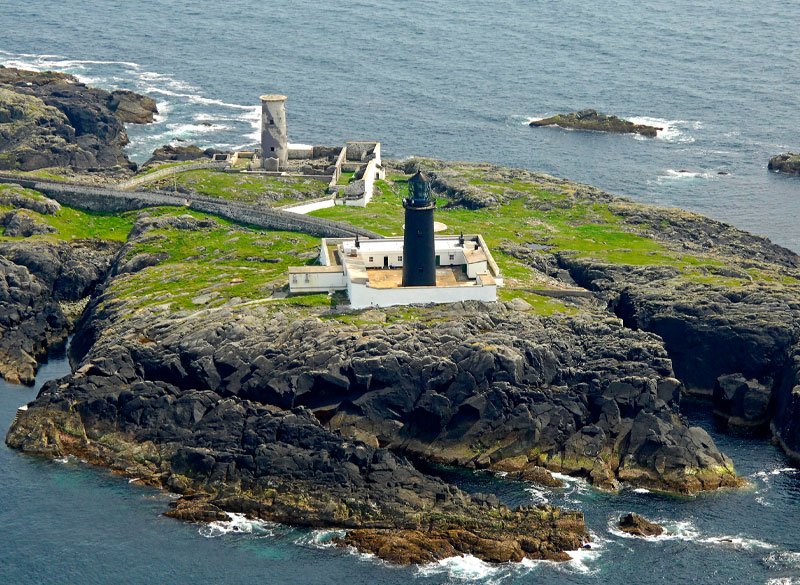 Slyne Head lighthouse
Slyne Head Lighthouse (Irish: Ceann Léime) is located at western most point of County Galway and is maintained by Commissioners of Irish Lights (CIL). There were two lighthouses on this point built in 1836 but only the West one remains active.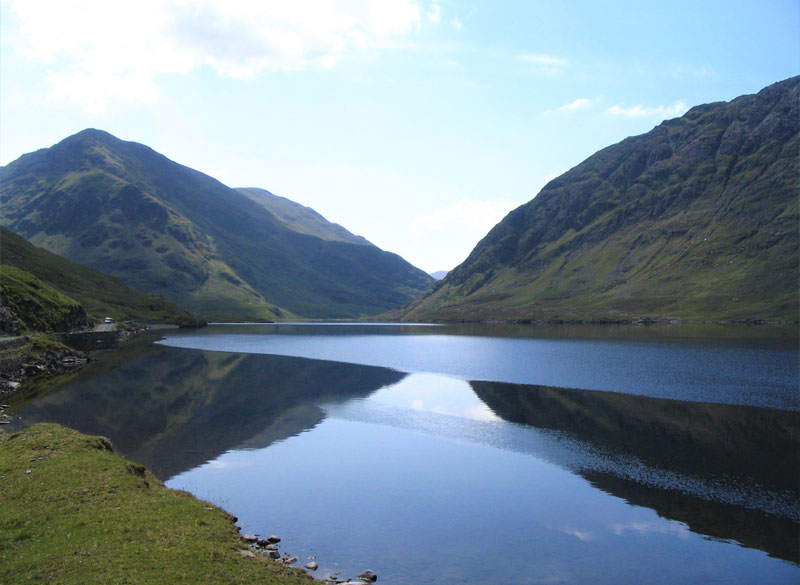 Doo Lough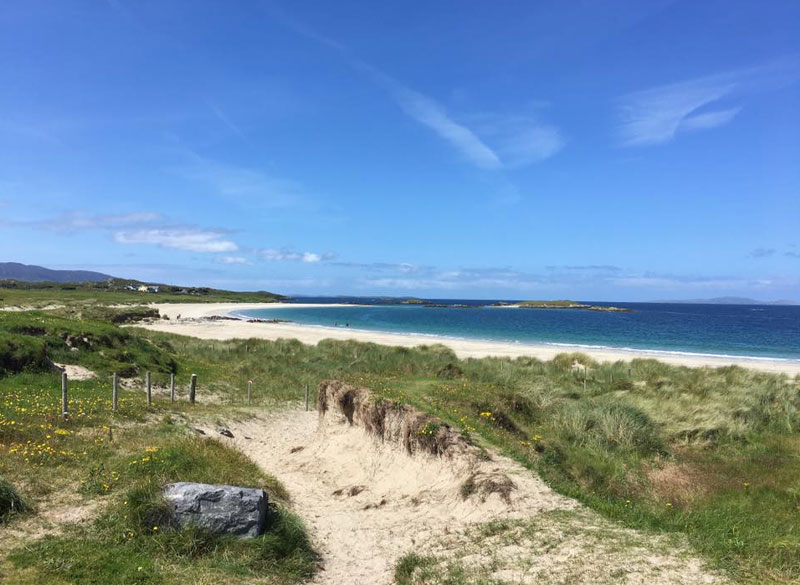 Glassilaun Beach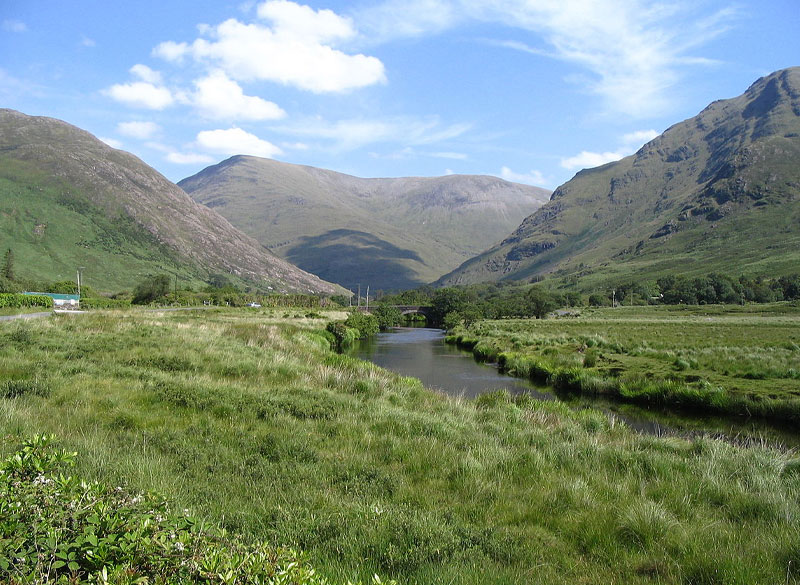 Delphi Pass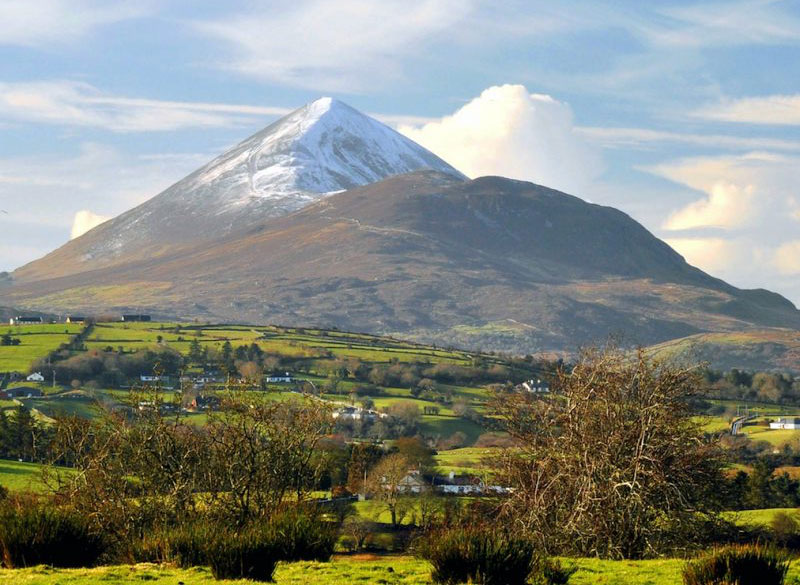 Craogh Patrick
Book your stay with us......